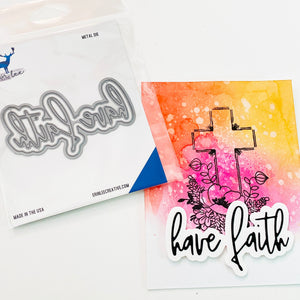 Have faith word die comes with a background layer and word.  Pairs perfectly with a simple ink blended background or make it be the star on the card! 
Size is approximately 3 inches by 1.5 inches.

Please note, to create a two layer effect, you must snip apart the dies.